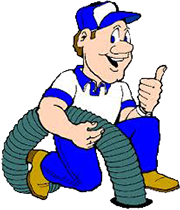 Port Charlotte Septic Inc. is a Locally owned & operated septic service company serving Charlotte, Sarasota & Desoto Counties. We provide a full range of septic services including: septic tank pumping (residential pump outs), septic cleaning, drain field replacements, septic tank replacements, abandonments, inspections, certifications, new septic installations for new construction systems, and septic inspections for banks and mortgage companies, real estate companies, and for homeowners. We also offer pumping of grease traps, lift stations and installations of them as well
Port Charlotte Septic Inc. provides septic tank installations and septic services to clients in Port Charlotte, Punta Gorda, Englewood, North Port, Arcadia, and surrounding SW Florida communities.

Port Charlotte Septic, Inc. has vast knowledge in the many type of septic systems offered here in Florida for drain field installation and replacement needs.
We have repeat customers who have been with us over 30 years. You can count on Port Charlotte Septic, Inc. to be honest, fair and reasonably priced.